Consultant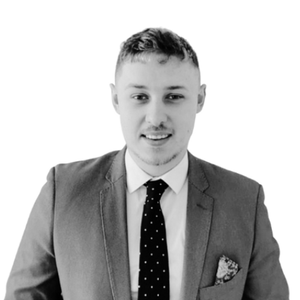 Back to jobs
Job description
Construction, broking, risk management and strong client service. 4 words (well more than 4) to describe you as an Insurance Practitioner.
You currently run a very successful book of clients for your current broker consisting of clients from a range of industries, however you would love an opportunity to become the specialist 'construction broker' within a top 15 UK Independent. The person leads will be passed to, the technical adviser within the company. An opportunity to build a team under-neath you, this will excite you moving forward
25% plus bonus, PMI, flexi-working and an environment which will empower you to achieve the best for both your career and your client's businesses.
You'll be advice led and consultative in your approach, this is how your new employer win clients.

It's time for you to make a real difference. A Broker and environment where you can make an impact, no restrictions or politics internally. You'll honestly, be proud to represent this Broker.

As a Commercial / Corporate Account Executive in the South East, you crave more autonomy, a voice in the business and opportunity to make things happen. You haven't got time to wait for your Manager to get sign off from their boss, and then further sign off from the CEO just to make a simple decision.
If you can relate to the above, we have an exceptional opportunity to inherit a £200k income account to join the perfect sized Corporate Insurance Broker in London, a top 15 Independent Brokerage in the UK with a particular International flair. A re-brand going into 2023, this is genuinely a very good time to be part of the business.
Reporting out of their offices in either Surrey or central London, you'll have a gradual handover with no clients being under attack year 2.
Good sized, corporate clients, the sort of sizes the national Brokers handle but you'll be part of a smaller, more collaborative business
You'll spend 60% of your time with existing clients, adding value, providing a consultative service and 40% of your time driving organic growth, building your pipeline and using the resources around you to grow your account to £350k+ in 5 years time.

Salary package up to £70,000 inclusive of car allowance. Lucrative bonus on offer to incentive performance.

Seems to be too good to be true, but there's no hidden catches!

As an Account Executive, there's pro's and con's working for both National and small independent Brokers.

National's have the presence in the market, the name above the door, markets to place all sorts of business. Some of the larger firms are great at employee engagement, but we often hear from some people that they feel as if they are a 'number on a spreadsheet' or a 'small cog in a large machine'.

You may consider working for a family owned, small Insurance Broker but you may be worried about the lack of markets and tools at your disposal. Your broking support may be non-existent and you'll have to help out with MTAs, renewals and general administration.

As someone who mostly enjoys being out there spending time with your clients, does this part of the job really interest you? Probably not.

If you're open for a change but can't decide which route to go down, we have the perfect solution.

Why not join this large, reputable Independent Corporate Insurance Broker with enough firepower to compete with the nationals, but small enough to make you feel like you are working for a family owned business where you feel valued and are able to make an impact.

Their sweet spot client's pay £10k - £50k in commission/income for their Insurance programmes. We are talking large, lucrative clients within a range of sectors.

Many of their Senior Account Directors are at full capacity (Controlling £400k+ books) therefore the business will create a ready-made book to start you on your journey.

This firm are 100% not a 'hire and fire' business, as long as you show good will & dedication in your first year it doesn't really matter if you do not wash your face year 1. Targets generally kick in year 2 when you are able to prospect and win back old clients.

Whilst you wait for this to kick in, you'll receive various leads & clients that will be passed down to you from the multinational division. You won't be left to your own devices, you'll be fully supported by an exceptional broking team, claims services and admin division.

This Account Executive position isn't available to replace someone, this is a unique opportunity to join a business who very rarely recruit due to low staff turnover.

We are looking to talk to Account Executive's who take pride in the advice they provide their clients. Being price competitive is important, but we are really looking for someone who can back themselves in front of a client and able to present the best solution.

This opportunity won't be around for long, if open to talking to find out a little more please apply or enquire.

No CV? No problem, simply enquire for more information and we will talk you through next steps and help you build a profile if you would like to take it further.
Visit the IDEX Consulting Ltd website for further opportunities. Please note that the information supplied may be retained for up to 10 years for use in connection with future vacancies. For full information on how we use your data, please visit the IDEX Consulting website and view our Privacy Policy.
Our Diversity, Equity and Inclusion Mission
At IDEX, we strive for an inclusion-first company culture where everyone is treated fairly and can bring their authentic selves to work. We recognise and acknowledge that diverse representation at every level of our business requires continuous and measurable effort. We are committed to driving conscious inclusion across our business and creating equitable pathways.