​Have you been struggling to fill some of your open head count this year? You're not on your own. A recent survey by Manpower reported that 75% of Banking and Finance employers had reported difficulties in filling open headcount this year.
As we approach the midpoint of the year, I've put together a short market update for you, along with some forecasts of what is to come.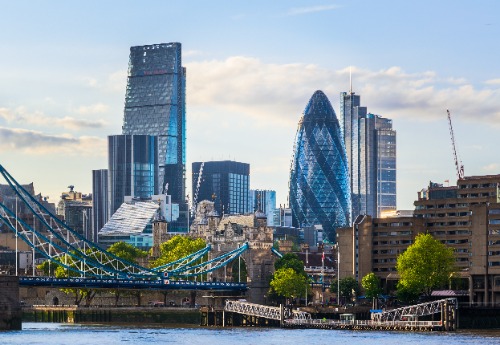 It's been an interesting start to 2022 for the Financial Services (FS) market. The latest CBI/PwC Financial Services Survey reports that sentiment among financial services firms fell at the quickest pace since 2019. However, despite the declining optimism, business volumes had continued to grow, albeit at a slower pace. Profitability growth slowed significantly and investment in the year ahead is mixed, with many firms continuing to invest in IT but cutting back on capital expenditures on land & buildings.
You may think this would have a negative impact on headcount, but across the FS sector it has remained broadly unchanged for the 3rd quarter in a row and expectations are for a significant uptick in the coming quarter. Disruption, as ever, is a key driver for hiring in the change market and changes in regulation (77%) and acceleration of digital technologies (74%) were the two most common areas of disruption highlighted in the survey. With regard to future business strategy and transformation plans, the share of firms reporting achieving operational resilience to be a priority has jumped up from 59% in December 2021 to 92% in March 2022. Advances in tech and business transformation (84% from 76%) and upskilling or reskilling the workforce (82% from 68%) were also commonly cited as priorities.
All of these points, alongside higher than normal turnover as part of the "Great Resignation" (In October, The Guardian reported that 1 in 4 people are planning on changing roles in the next 12 months), means that difficulties in filling roles and keeping teams at full headcount is going to continue to be a challenge for the remainder of the year.
​
​
What can be done to attract the best candidates?
The largest study I know of that has been conducted on UK candidates' motivations to move has been carried out by Randstad. They questioned 6,000 office workers on the key thing they would look for to move jobs and the results are below: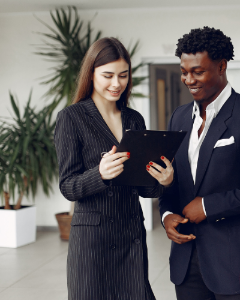 Salary (22%)

Work-life balance (13%)

Job Security (13%)

Flexible working (12%)

Work atmosphere (12%)

Career progression (11%)

Benefits (7%)
​
Gallup conducted a similar study in America and although it's a different location, the results are very similar:
A significant increase in income or benefits (64% said "very important")

Greater work-life balance and better personal wellbeing (61%)

The ability to do what they do best (58%)

Greater stability and job security (53%)

COVID-19 vaccination policies that align with my beliefs (43%)

The organization is diverse and inclusive of all types of people (42%)
It's no great surprise that salary and benefits are still the key motivator. However, it is interesting to note how the importance of work-life balance has significantly increased. A company's approach to agile and hybrid working is vital, if you don't offer some sort of flexibility for people to work from home, your organisation will be at a disadvantage for both attraction and retention of staff. It is also worth remembering that allowing people to work from home allows you to attract people from a wider geographic area.
Finally, employer brand is extremely important to any perspective employee. In the current market, the vast majority of strong candidates will be approached by recruiters about open vacancies on a weekly basis. Your company and the opportunities within it need to stand out. IDEX can work with you to make a compelling case for why candidates should choose you?
​

Our full recruitment solution includes:
Initial insight meeting to fully understand the brief, including the type of people you are interested in.

Market Mapping to identify a comprehensive list of active and passive talent, that will form our headhunting and referral strategy

Creating a Candidate Attraction Pack, to sell your business, culture, environment. This can include promotional video

Understanding why someone should leave their job and come and work for your business and delivering this message, professionally, to the right passive audience
I hope you've found this update useful. It is certainly going to be a challenging 6 months to come from a recruitment perspective. If you would like to explore how we could help you to make it a quicker and more collaborative process, then please get in touch and I'd be happy to discuss your needs with you.