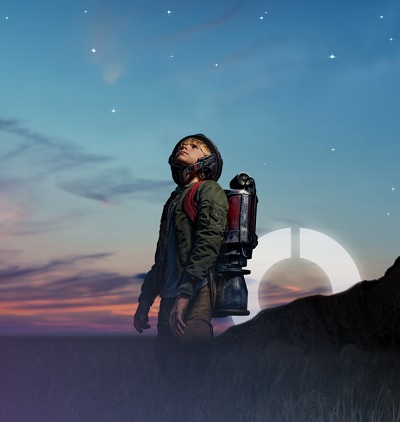 At Schroders Personal Wealth (SPW), we want to make a positive impact for clients, colleagues and communities.
Our growth ambitions are clear. We want to be one of the largest Wealth Management companies in the UK. If you are you looking for a career with purpose, why not join us and be part of a company that truly changes lives.
We're looking for advisers who are passionate about building relationships with clients and helping to change lives. All of our adviser roles are employed allowing our advisers to prioritise their own long-term financial stability. Does this sound good to you? It's time to make a positive change and join us at Schroders Personal Wealth.
Launched in 2019, Schroders Personal Wealth is a joint venture between Lloyds Banking Group ("LBG"), a leading UK provider of financial services, and Schroders plc, one of the world's largest asset managers.
​




Why join us at SPW?
The benefits to joining SPW are exciting and varied; many of which only exist because of our unique business model and heritage.
Background/heritage

Our heritage may be 400 years old, but our approach is built for the future. Our unique relationship with Lloyds Banking Group and Schroders, two of the UK's largest names in banking and asset management, means that as one of our advisers you will have access to more people who could benefit from financial advice.

Growth journey

We have big ambitions to be one of the largest wealth management companies in the UK. We're leading the change for good in the financial planning industry. We're growing at a fast pace which means we're learning and evolving in a dynamic environment. We may not get things right first time, but you'll be part of the journey as we consistently adapt and find new ways of working brilliantly together, being open to new ideas and welcoming challenge.

Employed model

All of our advisers are employed and are paid a salary with no commission earned from sales. This means that you will receive a wage regardless of the number of new clients you help, giving you financial stability.

Our advisers are incentivised only for giving clear, objective advice, that helps clients reach their goals. So, if you're a financial adviser who is motivated and client focused with a desire to change lives, then Schroders Personal Wealth could be your next career move.

​

Culture of the organisation

A career with purpose. Be part of a company that truly changes lives. We aim to improve the way financial advice is offered, by making it more affordable, more accessible, and more powerful for more people. But this isn't possible without our financial advisers who share our vision for the future.

Flexible working

There's a life at work and a life outside of work. We recognise the diverse needs of our employees in managing the responsibilities of their work and personal lives. Achieving an effective balance can benefit both our business and our employees. We know that rethinking the way work can be done and allowing employees to balance their multiple commitments can improve productivity, provide extended hours of service and help recruit and retain quality employees.

Training & development offered

From day one, you'll receive the training and support you need to become the best you can be. A six-week induction period is crammed full of face to face sessions, remote learning, buddy check ins as well as the all-important overview of our advice process - essentially how we help to change lives.

Career pathways

We have developed three distinct career pathways to allow you to advance your career in the way that you choose.
​

​
Our rewards and benefits package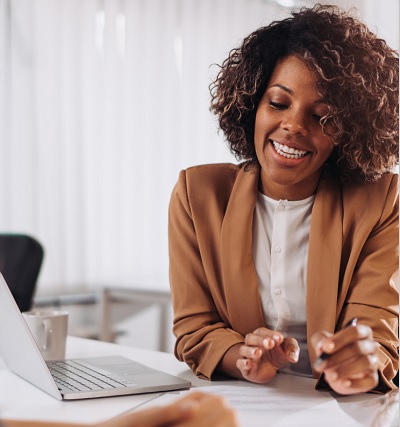 Our investment in our people
We want to offer you more than a competitive salary, we want to invest in you as an individual. That's why we are delighted to offer all colleagues a wide range of benefits, a market leading pension scheme, free financial advice and funding of your professional qualifications to further your career.
We aim to offer a compelling total reward package, to support our colleagues' life outside of work as well as their financial wellbeing.
We are committed to ensuring that our colleagues feel rewarded for the vital part they play in helping to shape the future of our business.
​
​
​
​
Investing in your financial wellbeing
Competitive salary

Attractive discretionary annual bonus to reward great performance

Generous pension scheme offering up to 15%

Private medical insurance

Life assurance

25 days holiday (plus buy/sell option)

Sabbatical leave – each year you can buy up to 2 weeks off, once you have 4 weeks off banked, you can book that trip of a lifetime!

4% flexible benefits – cash

Funding for career development and relevant qualifications and memberships

Flexible working

Green car scheme (electric)

Parental leave – no minimum service to be eligible, totaling 26 weeks from 2024.
​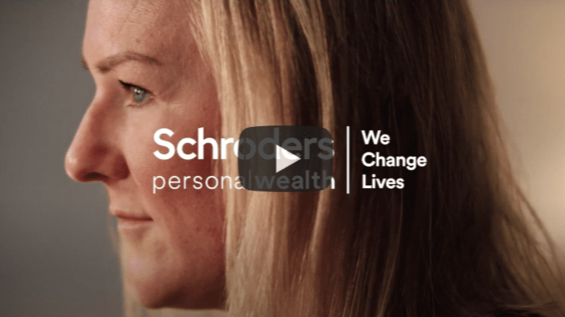 ​
​
Who are we looking for?
Whether you are an experienced adviser, newly qualified or want to move your career into developing other advisers, we would love to discuss the opportunities open for you to forge a career here at Schroders Personal Wealth.
No matter your level of experience, you will be fully client focused, ensuring all your recommendations are in the client's best interests. You will be flexible and agile to cope with the demands of a growth business and will thrive on collaborating effectively with your team and the wider business to deliver for your clients.
Someone who is excited about the prospect of joining our organisation and being a part of our growth journey.
We have clear career pathways in place for development of advisers/client facing colleagues – so that they can build a life-long career with us.
​

You belong here
Diversity
At SPW, we don't just accept difference — we celebrate it, welcome it and recognise the value it brings to our clients and our colleagues. SPW is proud to be an equal opportunities employer and we are working hard to increase diversity across our organisation.
We welcome all. All colours, cultures, genders, beliefs, religions, ages, people. We depend on the unique approaches of our team members to help us meet our ambitions. We are committed to increasing diversity across our team and ensuring that Schroders Personal Wealth is a place where people from all backgrounds can make an impact and reach their potential. We are committed to working with and providing reasonable adjustments for applicants with disabilities.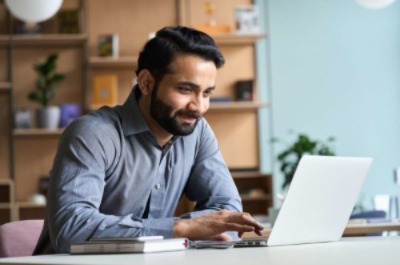 Wellbeing
Our colleagues have access to our Employee Assistance Programme which provides free independent and confidential support, including short-term counselling. There is extensive support for mental health including resilience and mental health training.
Gender Pay Gap
Our vision is for all colleagues, whatever their role or circumstance, to have the resources and flexibility they need to achieve what's important to them, both inside and outside work. We are committed to doing more to ensure all colleagues have equal opportunities, for example, through promoting agile working, supporting career progression of those with high potential, and being certain our recruitment process leaves no room for bias. Measuring and addressing the gender pay gap plays a huge part.
The gender pay gap is the measure of the difference in average pay between all men and all women across an organisation, expressed as a percentage. It is regardless of their role, seniority, length of service or location and any other differentiating factors. It helps us to identify what is working as well as addressing where more action is needed to support and empower women as we grow our business. This is our first Gender Pay Report as a business, and we are committed to monitoring the numbers closely over the coming years, and doing more to improve gender diversity.